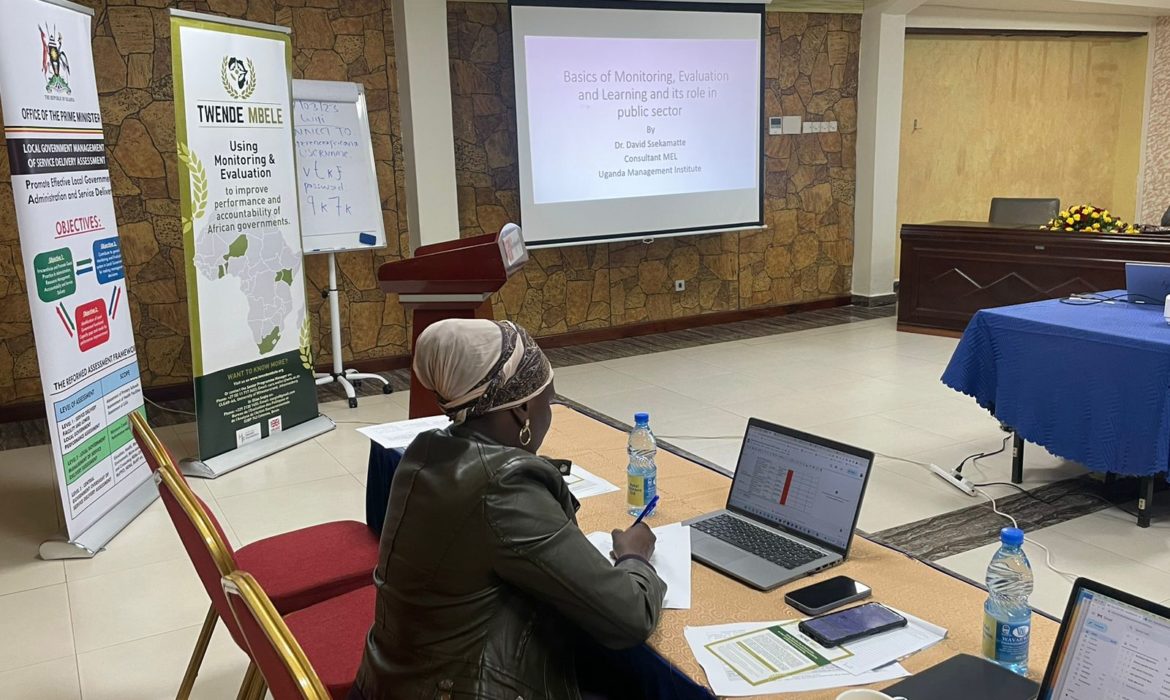 As part of several ongoing reforms across Government, the Directorate received new staff during the FY2022/23. In addition, the Directorate is making a self-assessment of its performance in FY 2021/22. In line with the OPM Human Resource Management Policy and the Public Service Standing Orders, the Directorate in collaboration with Twende Mbele program, which aims at promoting the use of monitoring and evaluation (M&E) to strengthen government performance and accountability undertook a comprehensive three day training from 27-29 March 2023.
The overall objective of the exercise was to build the capacity of the Directorate staff for competitive service delivery. The specific objectives will include the following;
a) To orient the newly deployed Directorate staff on the core mandate, functions, processes and deliverables of the OPM Directorate for M&E and Inspection vis-à-vis government plans, policies, programs and projects.
b) Orientating participants about the Government-wide M&E system of Uganda and roles and responsibilities of the various MDAs in the system.
c) Provide training on the basics of performance monitoring and evaluation d) To train the Directorate staff on the new and emerging M&E tools and skill-sets
e) Train Directorate staff on the value of M&E evidence in public policymaking, planning, implementation
f) Train OPM Directorate on M&E and Inspection on the utility of evaluations and evaluative evidence-use in government (particularly the value of evaluations in aiding the performance management mandate of the OPM M&E Directorate vis-à-vis government medium term plans, public policies, programs and projects.
g) To develop a strategic roadmap for strengthening and improving performance of the Directorate and the role of M&E across Government in general. This roadmap will be informed by the results of the M&E skills audit/assessment that will be done by the trainer two weeks before the training. The strategic roadmap for improving the M&E system will best be informed by a substantive process of reviewing/assessing the extent to which the M&E policy is implemented across government. This M&E training for the Directorate staff is skills focused whereas a roadmap would need to take stock of M&E skills across all or a representative sample of MDAs; review of M&E frameworks across MDAs; review M&E practices of MDAs etc.